You are already a subscriber, please drop me an email at paul@paulteague.com if there's something that you'd like to send you.
I've used a couple of different products in the past for backing up my PC files in the cloud, and I wasn't happy with any until I tried Dropbox, as they slowed down my computer. Dropbox is amazing, I'm not sure how they manage to upload all my stuff - there's a some big files in there - without messing up my running speeds, but they do. I backup everything in the cloud now, use it to transfer files between contractors and another thing I really like, is the way any images that I take on my mobile phone immediately get added to my Dropbox account and are waiting on my PC when I get home. More Dropbox info here
SiteGround is my favourite web hosting service ... and I've used a few! I used to recommend HostGator which served me well for years, but I recently made the move to SiteGround when I needed to squeeze more out of my hosting service. Not only is SiteGround an extremely reasonable price, it's very robust and packed with great features. This is the hosting service that I now use for all of my websites.
I'm a big fan of ManageWP, with over 20 WordPress installations, this lets me access every one of them via one console, and I can also manage spam and all theme and plugin updates at one sitting. Gone are the days of manually logging into one site at a time and spending hours keeping everything updated. Essential if you have 3 or more WordPress installations.
I've used several different Helpdesk solutions over the years, but I have now settled on Freshdesk as being the best for my needs. I have used Zendesk and osTicket mainly, both of which are perfectly okay, but Freshdesk was the service which made me go 'that's the one!' as soon as I began to use it. Not only do you get amazing functionality for free with Freshdesk, it's really straightforward and fully featured. Some Helpdesk software services make life a bit over-complicated, Freshdesk keeps it sleek and simple.
I think that if you've got a couple of social media channels, particularly if Twitter is one of them, you must check out Hootsuite. You can add three social media accounts for free, that's a pretty sweet way to get started. To be honest, I use Hootsuite mainly for Twitter management, it makes that platform far more manageable. However, I also use it for Facebook and LinkedIn. My other preferred social media management tool is Buffer which is an excellent tool (free again for a couple of accounts) and one which I use alongside Hootsuite.
I use PrettyLinkPro almost daily, for cloaking affiliate links but also for enabling me to 'pretty up' long and horrible looking URLs and - most importantly - to enable me to monitor the clicks on my web links, to see how well they're performing. The free PrettyLink plugin for WordPress is excellent, but I use it so much, I upgraded to the Pro version. Better than bitly and the other link shorteners, because it uses your blog URL and therefore looks more professional and less spammy.
As with Easy Video Suite, I've been using Optimizepress for many years, firstly version 1 and now version 2. With only one or two exceptions, I use Optimizepress as the theme for all of my web sites, it's excellent. If you need a mobile optimised theme for your WordPress blog, this is the choice to make. I have also used it very heavily for membership sites too, it's my preferred tool for that, though I haven't yet used version 2 for that particular task.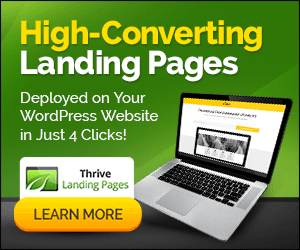 I have begun to use ThriveThemes now for building really detailed landing pages like the one at https://self-publishing-academy.com/ Thrive Themes also offers some amazing tools to encourage email optins, so I have also got Thrive Leads and Thrive Ultimatum integrated with all of my WordPress sites. It runs alongside Optimizepress without causing any problems and I flit between the two depending on what type of web page I need to produce.
I was fed up getting 'hacker' alerts on my WordPress sites, so I started to look for a solution. I use all sorts of defensive plugins of course, but Sucuri alerts me if something ever get through and - if it does - they fix it for me. Believe me, using this service has saved me a lot of time and hassle!
I discovered Snagit because I'm a heavy user of Camtasia and it's made by the same people, Techsmith. I can confidently say that I use Snagit 5 days out of 7 - and that's conservative. I use it heavily for Powerpoint 'how to' slides, but I also use it regularly for personal use, to grab screen shots of all sorts of things, from testimonials on social media, to things that I just want to remember. Snagit is the best image capture and annotation software that I've found - I also use Clarify to compliment it - and it surpasses the freebies which you can use as add on on Chrome and Firefox.
My journey to find decent protection for my PC has been a long one. I rejected the bloated McAfee and Norton many years ago, instead opting for AVG for many years. However, eventually I found that very disruptive on my PC, so sought an alternative. I began with the free version of Avast! and very quickly warmed to it. It now protects all of the PCs on our house and I even use it to protect my mobile phone. I have a multi-device paid for upgrade too, which works out very reasonable on price if you have many PCs or laptops.
Words can't express how much I love UpdraftPlus and how many hours that it must have saved me over the 2+ years that I have been using it. In simple terms, it allows you to quickly and easily clone and backup WordPress sites. Maybe you're moving hosting service, or you just want a downloadable backup, I must have move cloned over 20 blogs using this tool, it's simple, reliable and indispensable.
MyEcoverMaker.com is a recent discovery, but I absolutely love it! It's one of those services where you can instantly see the value when you use it. I have used it now for 10 of my own books, it has allowed me to generate covers in a wide variety of formats. Just upgrade and downgrade as you need 
it, I tend to process my covers in large batches, upgrading for 1 month at a time.
I have just used WP Courseware to build my Self-Publishing Academy training program (see below), integrated alongside Optimizepress Member. It was really simple to create all of the membership levels and modules and the interface is excellent for course attendees to use.
Note: This page includes affiliate links for which I receive a commission if you go on to make a purchase. See the Clixeo Ltd disclosure policy for more information.